SAS SECURITY GUARD SERVICE - HOW TO GET PEACE OF MIND BY HIRING US?
No one should risk their lives or precious possessions in times of high crime rates. The safety of their family is paramount. They want them to be secure. Because you can't protect everything, you must continue your daily routine. While you work, your mind will be distracted by the safety of others. You should hire someone who is dedicated to the safety of your people and property. SAS Security can provide you with a security officer. You can rest assured that someone will be there to protect you and your property while you work.
Here's how SAS Security Service can give you peace of mind:
24 hours protection:
You can ensure 24 hour protection for your property by hiring security guards. They will watch over your property 24 hours a day, without you having to worry about security. Security personnel will ensure that no one enters your home without permission. You can rely on security personnel to protect your home and family if you're going out later than usual or if your children are not home.
Personal Protection:
For your protection, you can also hire security professionals. You should be aware that businessmen and women are at high risk when they travel to conferences or events where the top of the state is present. Your competitors will find a way to take advantage of you if you are not properly protected at events like these. Personal protection ensures that you are protected at all times so you can have fun and not worry.
Event security
You should hire security personnel if you plan an event of a large scale. This will give you and your guests a sense security and safety. You can then focus on the event and not worry about security. You will be responsible for all security aspects.
Reliability:
Peace of mind is directly proportional with reliability. The security service will send someone to your home or office trained to protect your people and property. As they have been properly trained, you can rely on them. You can rest assured that your people, possessions, and property are safe while you go about your day. You will feel secure and calmer if you trust them in their work.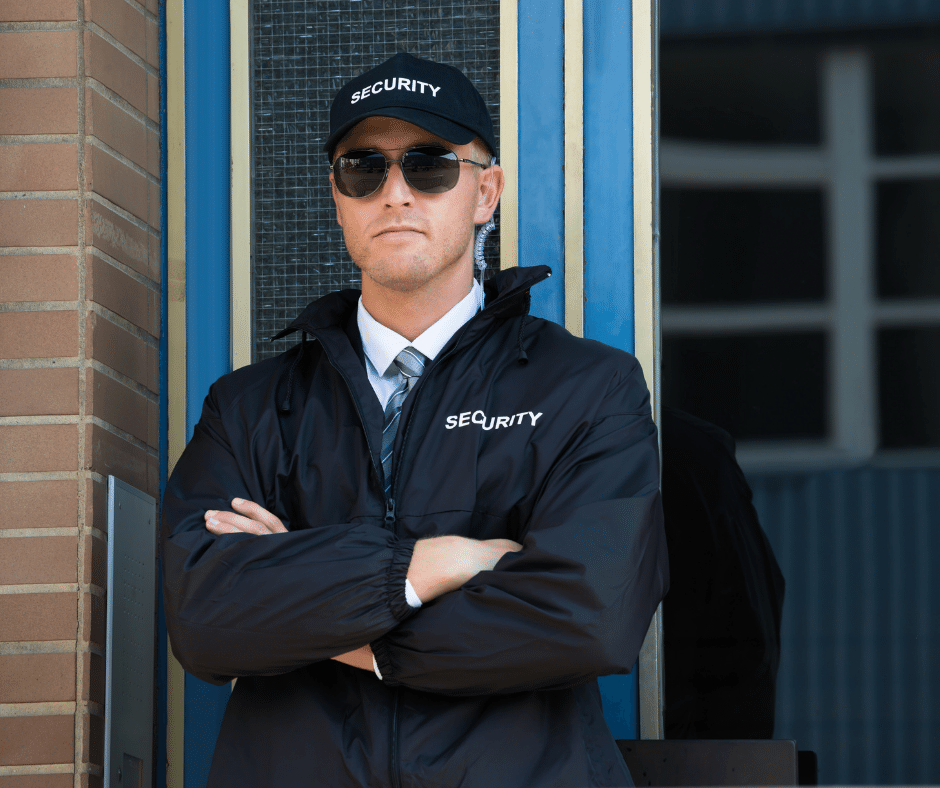 Benefits of having a security guard at your business
Small businesses must deal with the fact that thefts can happen on their premises. While some businesses like convenience stores, banks, and retail shops are more vulnerable to criminals and petty thefts than others, many businesses hire security guards. Guards can help customers and employees, prevent crime, keep them safe, and provide security. Before hiring a security guard, business owners need to evaluate the benefits.
Sense of Security
A business' presence with a security guard can give peace of mind to its owners, employees, and customers. When employees are not concerned about their safety, they can be more productive and retain those who work in high-risk locations. Customers will also notice that you care about their safety and are willing to make sure they are protected. This is especially important for businesses who deal with high-end merchandise, or are located in high crime areas.
Prevention
A security guard is an effective deterrent against crime. Thieves won't hesitate to target businesses that have uniformed security guards. Professional guards can spot suspicious activity and are trained to do so. They are trained to assess the situation and respond to security breaches. Guards are a better visual deterrent than standard security systems or camera surveillance. It communicates to potential criminals that your company is serious about protecting your business.
Customer Service
You can also have security guards as customer service ambassadors. Guards can be sentries to keep an area safe or serve as front desk personnel. This could mean that customers and clients are frequently in contact with guards. Guards might be able help people locate products or get to the right place in a business. Customers and employees can have guards accompany them to their cars at night. Employing competent and personable guards will let you show that your company is trustworthy and customer-oriented.
Monitoring
Some security guards are not able to spend their entire time actively patrolling a business' property. Security professionals may be hired to check credentials, restrict access, monitor video surveillance and check for contraband. One goal of a security guard is to watch for shoplifters and keep an eye on the grounds after work hours. Another goal is to open or close a business for that day. This monitoring takes a lot off the shoulders of business owners and employees and allows them to concentrate on their jobs.
How does loitering affect business?
Loitering is when people or groups spend too much time outside of a store without actually intending to shop there. Loitering is a problem that many people experience in large cities. Because of the potential negative effects that loitering can have on communities and businesses, small businesses often work together to reduce it.
Deters Customers
Customers can be deterred by loiterers, particularly in areas with high levels of homelessness or panhandling. Many businesses struggle to stop loitering because they don't have the resources to get rid of loiterers asking for money. Loiterers may be nearby and customers might not approach businesses. As word spreads about the people loitering in an area, traffic to that area might decrease.
Security concerns
Retail workers are instructed to be on the lookout for shoplifters and loiterers. Employees are instructed to watch out for shoplifters and customers who don't buy from the store. Businesses may have to deal with people loitering in their stores, which can cause security concerns and increased instances of vandalism, fighting, or disturbances.
Security company cape town
Our job is securing your peace of mind!
SAS Security Services is a security company in Cape Town that provides security guards to protect people and property. We're here to help you feel safe and secure.
Visible security guards remains the most effective way to deter crime from your shopping centre, residential real estate, commercial real estate & building sites. As a security company we deal with the prevention and protection of people and property from risks, such as theft, vandalism, fire, and physical harm. A security company is responsible for the safety of its employees, clients, and customers. They often provide security guards to protect buildings or people or to provide protection services like alarms or locks.
SAS Security Guard Qualities
Security guards are needed by many businesses and events to help them deal with emergencies and protect them from possible threats. Security agencies are essential for anyone who owns a business, such as a hotel or store, an office building, warehouse or event organizer. SAS Security guards are responsible for protecting people's homes and property by solving problems and preventing potential threats. They are a challenging job that requires great motivation. It's difficult to find qualified security guards. It might seem that technology advancement and superior surveillance equipment would make it possible for security guards to perform their duties, but this is not true. Human factor remains essential.
Observation skills
Security guards are required to watch out for suspicious activity at events or companies they attend. They must be alert and focused all the time. They have the ability to spot irregularities and determine the best way to react. It is important to be able to spot any changes in the environment and decide if it is serious enough for management support. Security guards must react quickly and efficiently. A good security guard must pay attention to details and be alert to dangerous behavior or safety violations.
Honesty, integrity
Integrity and honesty are not qualities that are easily learned. Employers greatly value them. Security officers are independent workers and have no direct employer. They are responsible for protecting valuable property. They may have to restrict access to certain buildings or events. In these cases they play an important role in maintaining safety. They must be reliable and trustworthy.
When you are hiring someone for a job, it can be difficult to verify their honesty and integrity. These qualities are not easily seen until you have worked with a guard for a while. Security agencies conduct thorough background checks to ensure that there is no risk.
Ability to work with and lead a team
Security guards often work together in groups, so it's important for them to have a strong sense of teamwork. A team approach leads to better results and has an impact on safety standards. This is especially important when security guards are required to collaborate with public services like firefighters, police officers, and medical staff.
A security guard with strong leadership qualities is another quality. Contrary to popular belief, leadership skills are closely linked to teamwork. Both are complementary as each team or task requires a leader to manage them. You need to be able to lead in order to manage crowds and guide people through dangerous situations.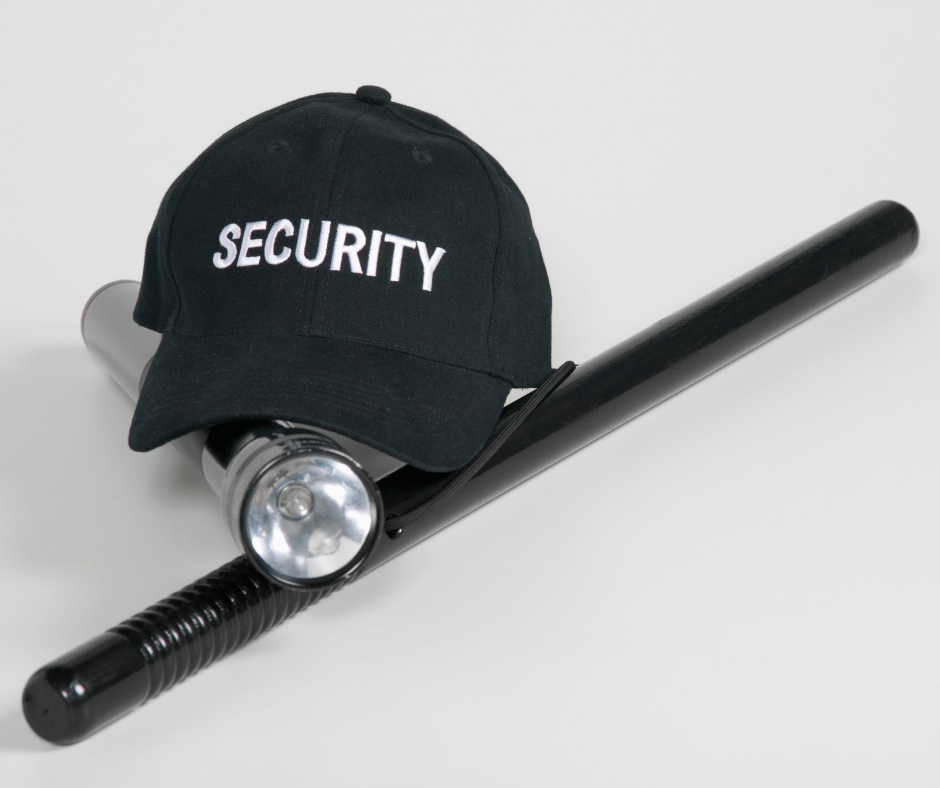 Empathy and communication skills
Communication skills are essential for every aspect of the job of a security guard. These skills are essential when guards collaborate with emergency services, solve problems at work, and have daily contact with their managers and colleagues. Security guards must be respectful and empathic in all situations that involve contact with others. Being able to communicate with people and get to know their viewpoints can help solve many problems and prevent threats. In most cases, calmness and a friendly conversation are the best solutions.
Excellent communication skills can be invaluable in times of emergency. A security guard often represents the company as the first person a customer or business partner sees. It is important that security guards are professional, friendly, and available to give directions or help with questions.
Conciliatory attitude
Security guards should not be expected to anticipate the worst, but they should aim to calm any tension and prevent potential threats. As a security agency, it is important to have guards who can maintain calm and keep their cool, regardless of the situation. This is especially important for guards who work in places with high conflict risk.
Security guards are often required to interact with a variety of people. They may attempt to intimidate or provoke people. A guard should always be conciliatory, regardless of what happens. They must be able and willing to work under pressure, and they should always put safety first.
Flexible and hardworking
Security guard work is not easy. This job is challenging and requires a variety of skills. SAS Security offers a variety of services to our customers, including the protection of a warehouse or retail store, as well as security for events. Our guards must be flexible and able to take on different tasks. They must also be able and willing to perform multiple tasks while on duty. Our services include a variety of tasks, including patrolling, door supervision, operating surveillance equipment, and reporting. Good security guards should be self-motivated and hardworking.
Fitness
Everyone can be physically fit, all they have to do is work at it. Security guards should be fit because their job involves many physical challenges. This could include staying up late to chase a thief, patrolling large areas or keeping watch over people. Guards are more likely to be able to react quickly and stay focused when they are in good health.
Security officers need to exercise regularly and take care of their health. Only then can they defend themselves and ensure safety for others in an emergency.
Experience and knowledge are essential for security guards to be successful. If a guard wants to do his job better, there are certain qualities he must possess. These qualities include honesty, integrity, observation skills, and loyalty. Security guards need to have empathy, communication skills, and a conciliatory attitude in order to resolve problems and prevent future threats. SAS Security values hardworking, motivated individuals who are flexible and able to work as part of a team. We have high standards and employ only the best people to protect any property, business or event.
Quintin Aspeling
2021-03-20
Always alert and ready to help. Your presence on our construction site definitely reduced the pilfering...
Kurt Schwartzkopff
2018-07-20