SECURITY IS MORE IMPORTANT THAN EVER
All businesses must address the three main workplace security concerns – staff safety and asset security as well as the protection of confidential information and data.

These security concerns require a strong workplace security system in order to minimize any risks to the business. This could include theft, robbery, system hacking, and physical damage.

 

The most important aspect of workplace safety is physical security.
This article will examine the importance of security guard and physical safety in the workplace. It will also discuss some of the most important elements.
Access Control
Physical access control can be described as determining who has access to buildings, grounds, equipment, or sensitive areas.
This is an important aspect of preventative security measures at workplaces all over the world. For both crime prevention and emergency response, it is important to know who is on and inside your buildings.
Unauthorized access to the workplace's assets and workplace must be strictly controlled using ID-based physical restrictions.
No employee should have access to restricted areas if a company has sensitive data, equipment, and chemicals. They could not only damage equipment or cause harm to themselves but could also share information that they shouldn't have.
There are many physical security access control options that can be used to provide strong security at work, such as computer-based automated controls or manual controls.
Surveillance
Every business has a duty to ensure that their employees have a safe working environment. This includes keeping a close eye on what is coming in and going out using security systems such as CCTV.
For maintaining high levels of security, physical surveillance at work is an effective tool. It can be used to track incidents and is a great preventative security measure.
Workplace security and safety can be improved by having reliable, real-time video surveillance systems. An up-to-date CCTV surveillance camera system should monitor all exit and entry points as well as other areas such IT rooms and critical data centers.
Security Lighting
A well-thought-out security plan is essential to your business's success. It reduces insurance claims, liabilities, closures, and any other expenses that can impact your bottom line.
Your security policy should include information about identity authentication, employee access and alarm systems.
Alarm systems are crucial to prevent malicious activity and security breaches. High-quality security lighting is also important for workplace safety.
Exterior lighting that is not adequate or insufficient can lead to dangerous night-time conditions. Poorly lit spaces can lead to accidents and encourage crime.
Badges Tokens
Only then can proper surveillance and monitoring be effective. These are where badges or tokens come in. They are especially useful for larger areas of workplace security.
Larger workplaces today require employees to have an identification card. This will usually include their name, title and photo as well as your logo.
These ID cards are used to verify identity. Access control badges for employees ensure that everyone is safe. It also makes it easier to protect restricted areas within a company.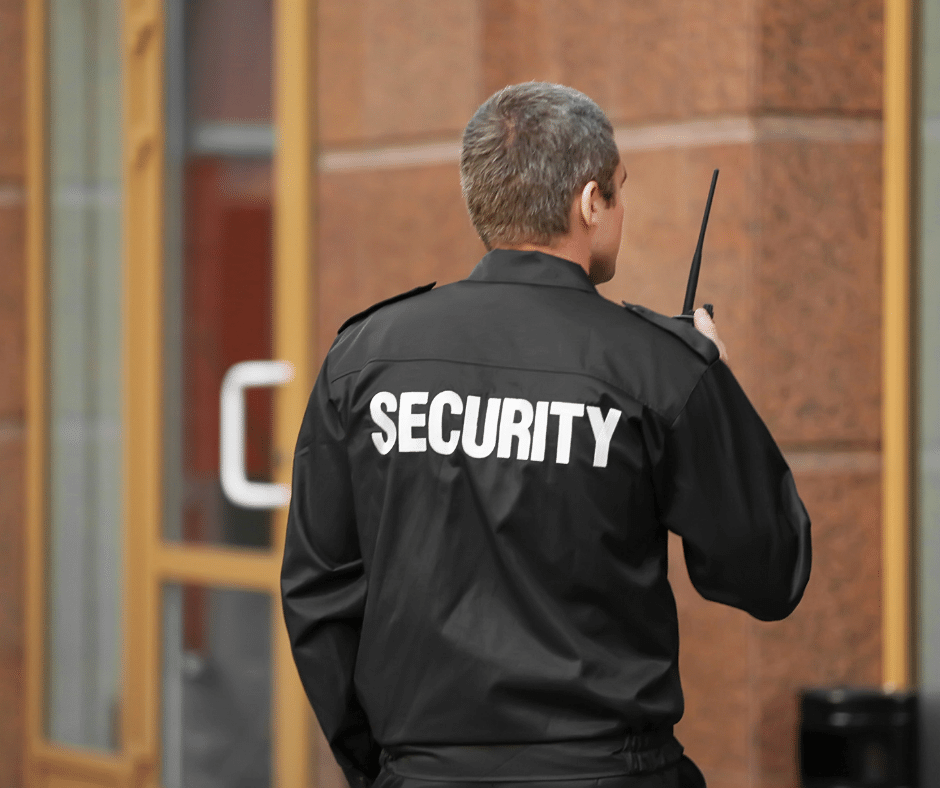 Why are these Physical Aspects so Important in Security?
A business must protect its employees and valuable information against theft, damage, and loss.
Small Biz Trends recently conducted a survey that found that a 5% retention rate could help increase a company's profit margins by between 25% and 95%.
These figures are significant because they show that a secure and productive workplace environment can improve productivity and efficiency, which directly impacts customer satisfaction and leads to customer retention.
A business's workplace security system must be reliable and effective. This reduces the costs of insurance, compensation, and other expenses it has to pay its stakeholders. It ultimately leads to higher business revenues and lower operational costs.
How To Implement a Strong Physical Workplace Security System
These steps will create a safe and reliable working environment for all employees in your company.
Assess and evaluate the security needs of your workplace.

Next, create a policy that covers all of the safety aspects.

Request recommendations from regulatory agencies by consulting contractors or regulatory consultants.

Third-party contractors can be hired to install your physical security system. The scope of work will be determined.

Verify that your security system meets all regulatory requirements.

You should commission your system for real-world operations.

Follow your workplace security policy to maintain your security system.
Quintin Aspeling
2021-03-20
Always alert and ready to help. Your presence on our construction site definitely reduced the pilfering...
Kurt Schwartzkopff
2018-07-20
The Security Guard's Role
Security guards are responsible for protecting people, property, and information. They have different obligations to different groups.
As a security guard, your employer has a responsibility for ensuring the security and protection their property. This includes:
-Making every effort to protect property and premises from natural and criminal threats in a proper and effective manner. This covers vandalism, theft, and any other damage to the property. A single burst pipe or fire can cause more damage than a burglar to a business.
-Detection, prevention and response to any criminal or other damaging acts on or against client property.
Security guards are required to conduct their duties professionally and with thought. This allows clients to feel confident that they won't lose business or face a civil suit.
The public is also responsible. A security guard is frequently assigned the responsibility of protecting the public against injury or loss while on client premises. This includes:
Keeping the public safe by directing them to avoid dangerous work areas and areas where they could hurt themselves.
-A duty to cooperate with law enforcement officials when necessary and appropriate. For example, detaining someone who is convicted of a crime. A security guard might be able to complement the efforts of the police by either performing preliminary investigations, preventing a crime from being committed, or securing the crime scene until police arrive. The police can also use security personnel to provide valuable information about building layouts, entry and exit points, and dangerous conditions.
Security guards can sometimes be viewed as leaders and guides in emergency situations.
Security guards are able to assist other emergency personnel because of their authority and knowledge. This knowledge can help firefighters and emergency medical teams arrive faster and safer on the scene.
-A security guard who has provided information to police to enable them to make a criminal arrest will be required to give professional testimony to the court.
A security guard must also accept responsibility for their actions. Security guards need to realize that they are professionals and have a lot of responsibility. Protection and Security agents often have to protect thousands or even millions of items and property. Guards must be professional and responsible at all times.
Observe, prevent and record. Report, assist, and report. While the daily routine of a security guard may change, there is one constant. The primary responsibility of a security guard is to protect the personnel, property, and information of clients.
What's the purpose of a security officer?
Their job is to prevent crime from occurring by actively watching for suspicious behavior and mitigating any risks that may arise, and then contacting the appropriate authorities when an incident does occur.
Security guards protect people and property.
Five Top Responsibilities for Security Personnel:
Be a visible deterrent to crime
A security guard will make it less likely that criminals commit theft, vandalism, or assaults. Shoplifters, muggers, and burglars will be stopped by the presence of security personnel.
Identifying suspicious behavior
Your employees may be busy working, but criminals could also be there. A dedicated team that monitors suspicious and irregular behavior is a great asset for businesses. It is unrealistic to expect employees to be able to spot suspicious behavior. Security guards are trained and skilled to recognize abnormal smells, sounds or sights and get immediate attention.
Contacting the authorities and communicating with them
Security guards can be a point of contact and a resource for authorities in an emergency situation. Security guards are trained in observing and gathering the necessary information for law enforcement or fire departments to complete their work. Security guards are partners with the business owners, fire and police services.
Access control to properties
Unauthorized access to property is one of the greatest threats to businesses. Hospitals, construction sites and schools, as well as other prominent organizations, understand the importance of monitoring their exits and entrances. Security guards are able to check credentials and keep logs of visitors and vendors.
In emergency situations, take action
Security guards are equipped with the necessary skills and training to handle any emergency that may arise. Security personnel act as a watchdog and are often the first ones to notice a security emergency and to respond. They can assist with evacuations and other serious security incidents.